Check Report for SAP SD Organization Structure Customizing
SAP provided a handy report to check the consistency of the SAP SD Org Structure customizing. You can find the check report under Enterprise Structure in the customizing tree (transaction code SPRO) or execute it directly with tcode OVX8N.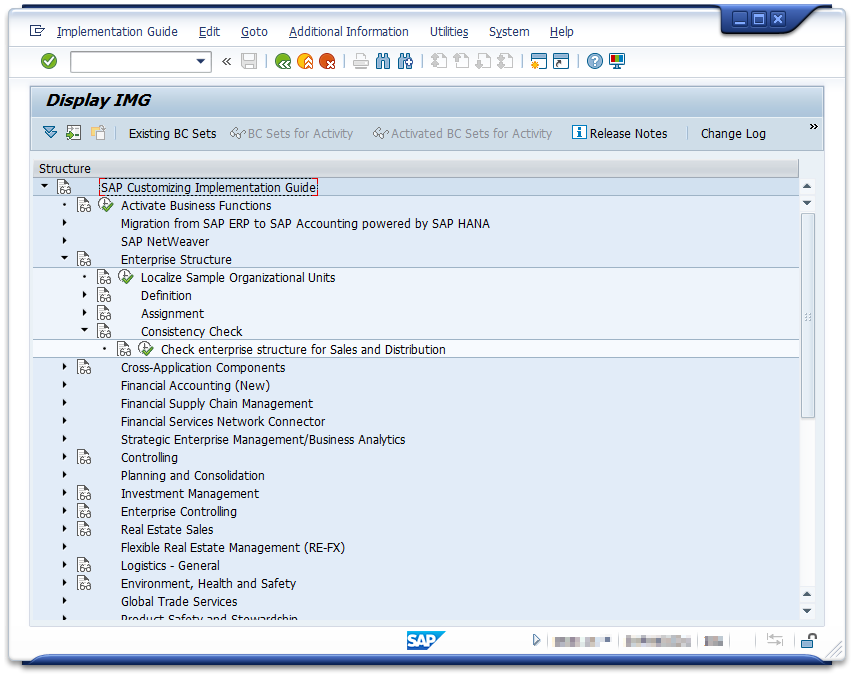 At the selection screen, you can mark the settings that should be checked. All options are selected by default.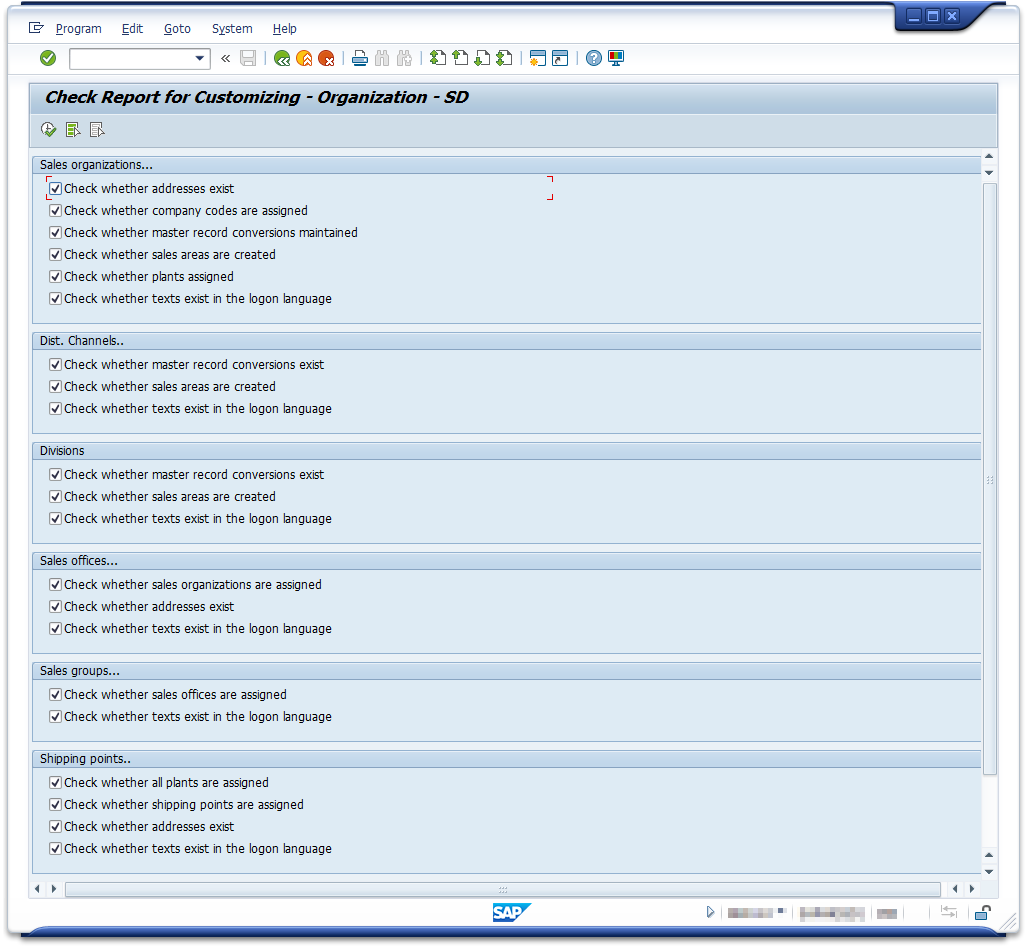 The result screen gives an overview of errors in the different categories.