Transaction SPRO comes with some neat tools to check and compare customizing objets. With this function you can compare customizing settings (and tables in general) between two systems or clients. The result screen then shows differences in customizing.
Customizing / Table Comparison Transaction
Execute transaction SPRO. From the menu bar choose Tools > Customizing Objects > Object Comparison.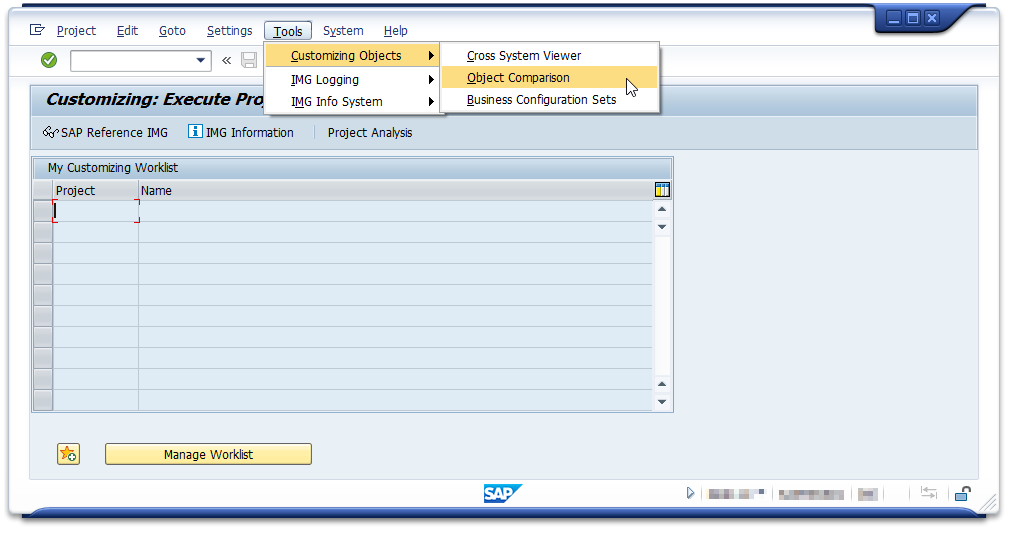 Alternatively, the transaction can be started directly via tcode SCMP.
Compare Customizing settings
First, fill in the table you want to compare. In this example TVAK is used. Second, select a RFC connection from our source system to the target system you want to compare. If no connection exists create it via tcode SM59.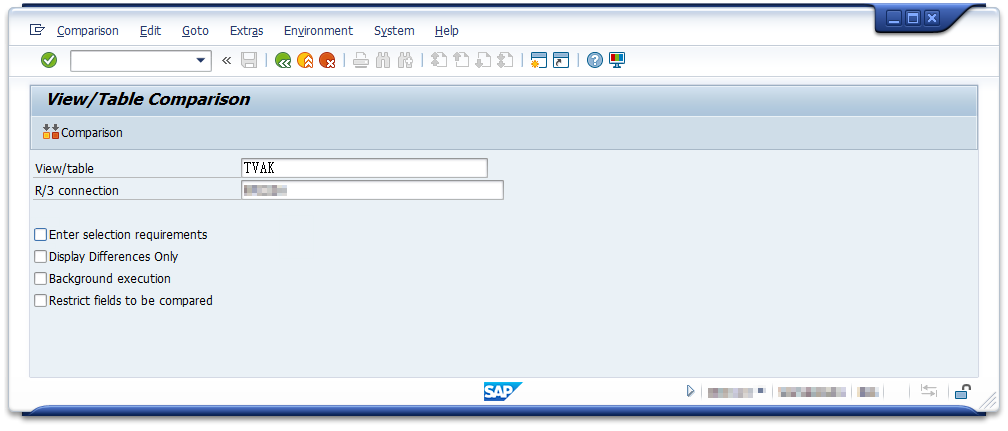 There are a few more options on the selection screen:
Enter selection requirements is useful if you want to restrict the table entries which should be compared.
Display Differences only will only display differences.
Background execution runs the comparison as a background job.
Restrict fields to be compared enables you to select which fields should be compared.
Run the selection by clicking on Comparison or press F5.
The result screen shows the selected table entries and indicates by color and code if there are differences between the two systems or clients.
A legend is available via Ctrl + F8 or by clicking on the respective button.