There are situations where it comes in handy to run a database statement directly, without the need for ABAP programming.
SQL Editor in DBA Cockpit
The DBA Cockpit comes with a SQL Editor with which you can easily execute your SQL queries on your SAP system.
Call transaction DBACOCKPIT
Open the folder Diagnostics on the left-hand side navigation tree
Doubleclick on SQL Editor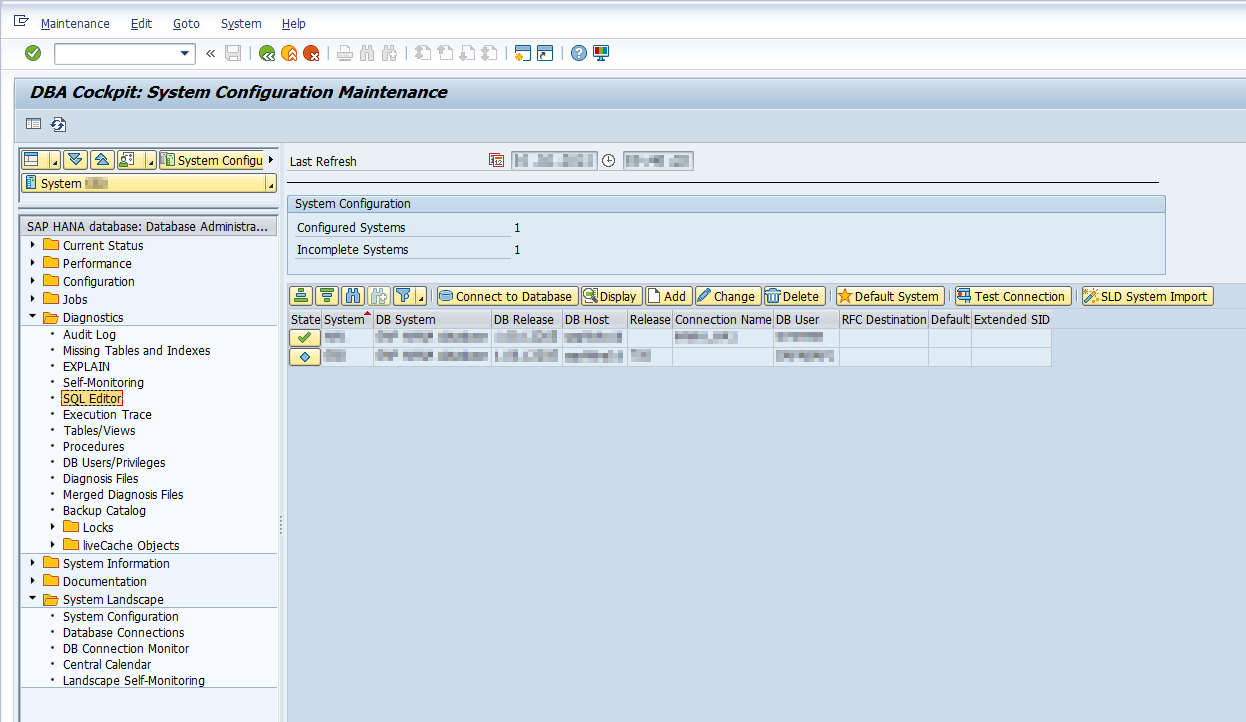 How to run a SQL query
Queries are entered in the Input Query section. Change to row limitation to a suitable value for your case.
In this example, we want to get all Deliveries which are not assigned to a Shipment.
SELECT * FROM likp WHERE vbeln NOT IN ( SELECT vbeln FROM vttp )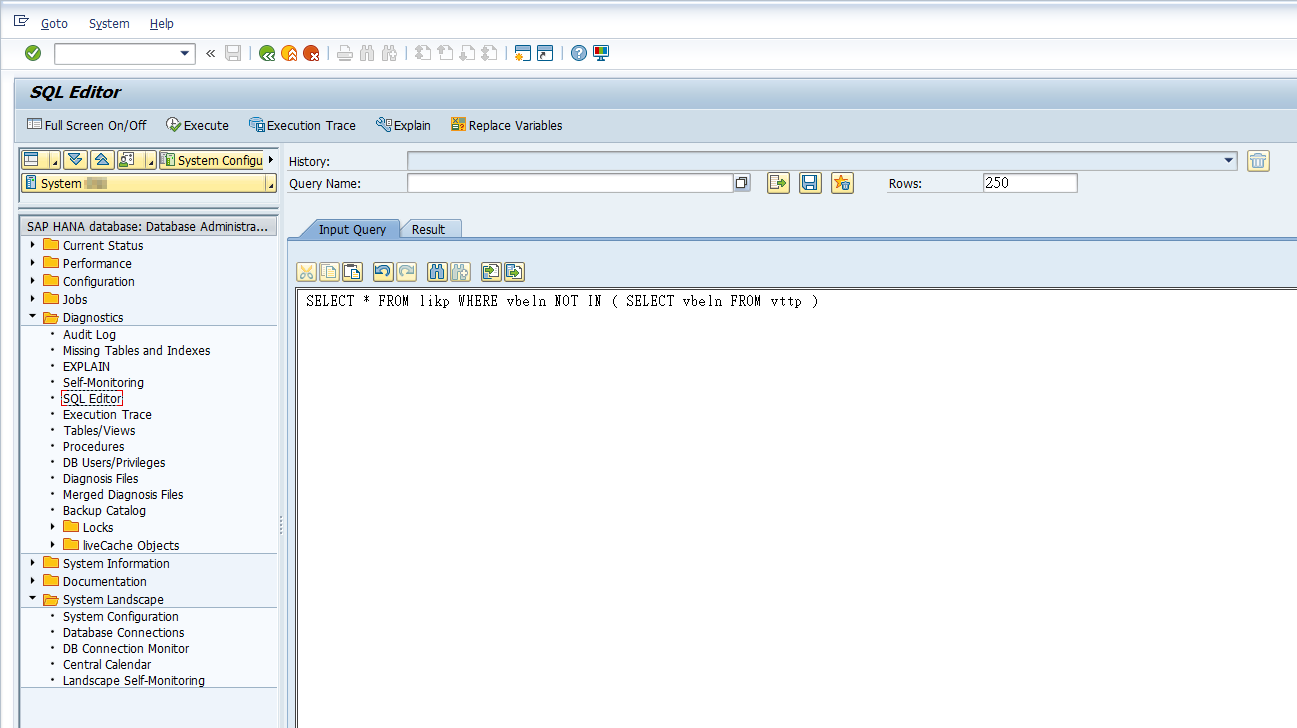 After hitting Execute (or pressing F8) you get the result directly on your screen: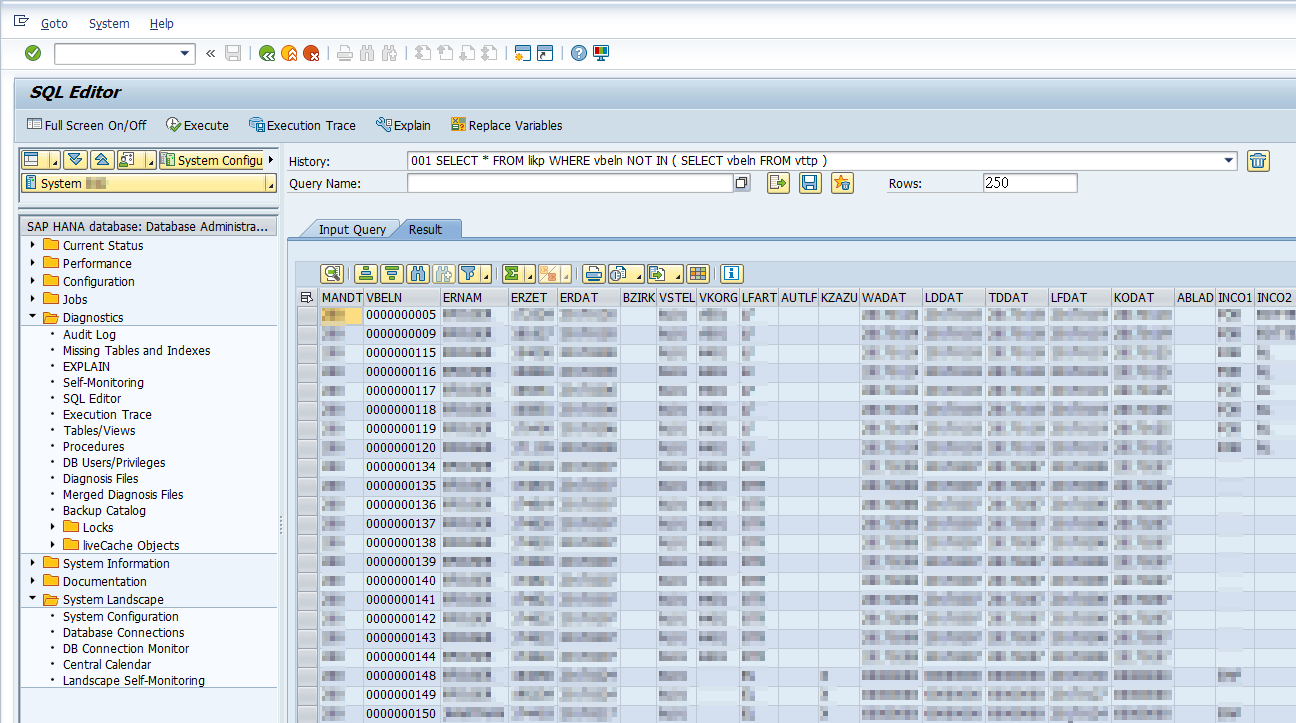 Other features worth mentioning:
Queries can be further analyzed by pressing Explain in the stats bar
Queries can be saved for future use
Required Authorizations
Following authorization objects need to be maintained for the DBA Cockpit
Authorization object S_TCODE for transactions DBACOCKPIT, SM49, SM69
Authorization object S_ADMI_FCD for STOR and SMSS
Authorization objects S_TABU_DIS and S_TABU_NAM to control table access