SAP GUI Notification Options
Open the Options window by clicking on the Customize Local Layout Button.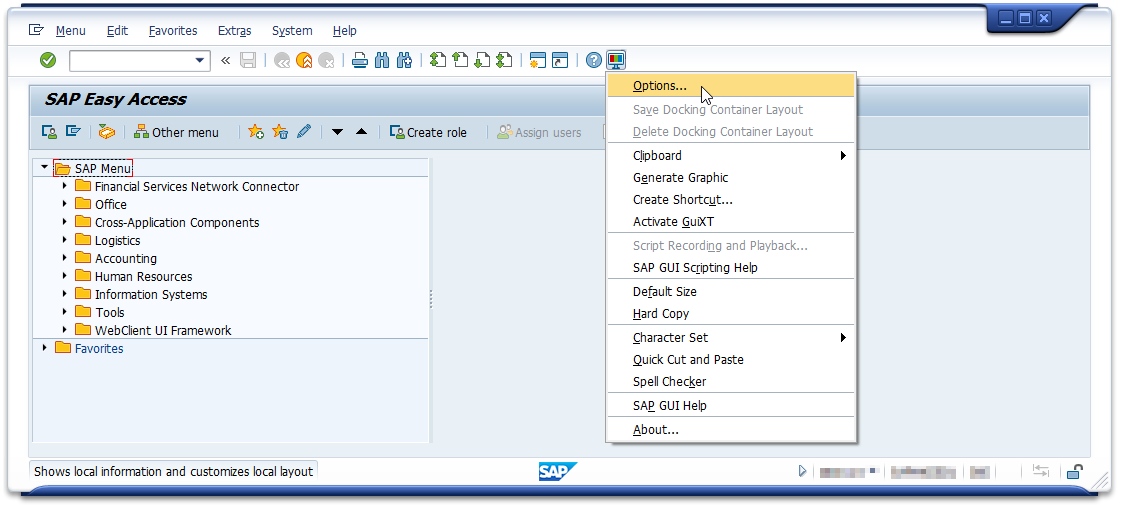 In the left-hand tree open the Interaction Design folder and choose Notifications.
Under Messages select the checkbox for Show error messages in a dialog box. Press Apply and OK to confirm.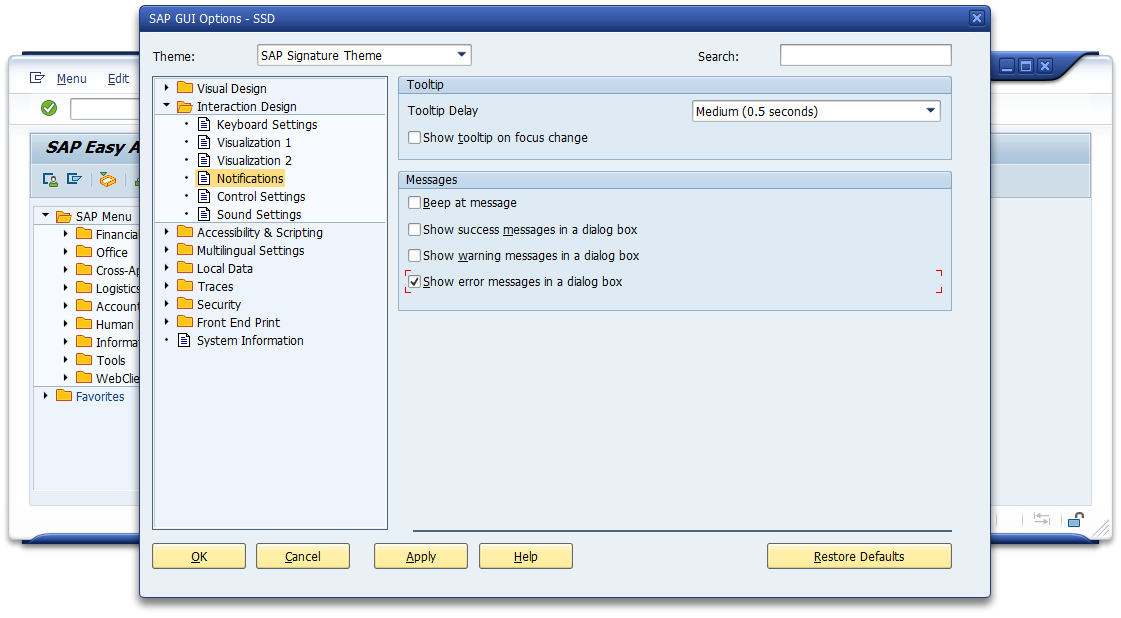 Note: If this setting is active all error messages will be displayed in a pop-up. This also works for success and warning messages if required.