The Generic Object Services (GOS) offer functions that are available in all SAP SD sales transactions (like VA02/VA03, VA22/VA23, etc.).
With the Generic Object Services, you can …
Add attachments to a sales document
Send orders with a note to another user
Record a personal note about the document
Subscribe to order changes and e.g. receive an email in case the order is changed
Start workflows if available
Jump to IDocs that are linked to the sales document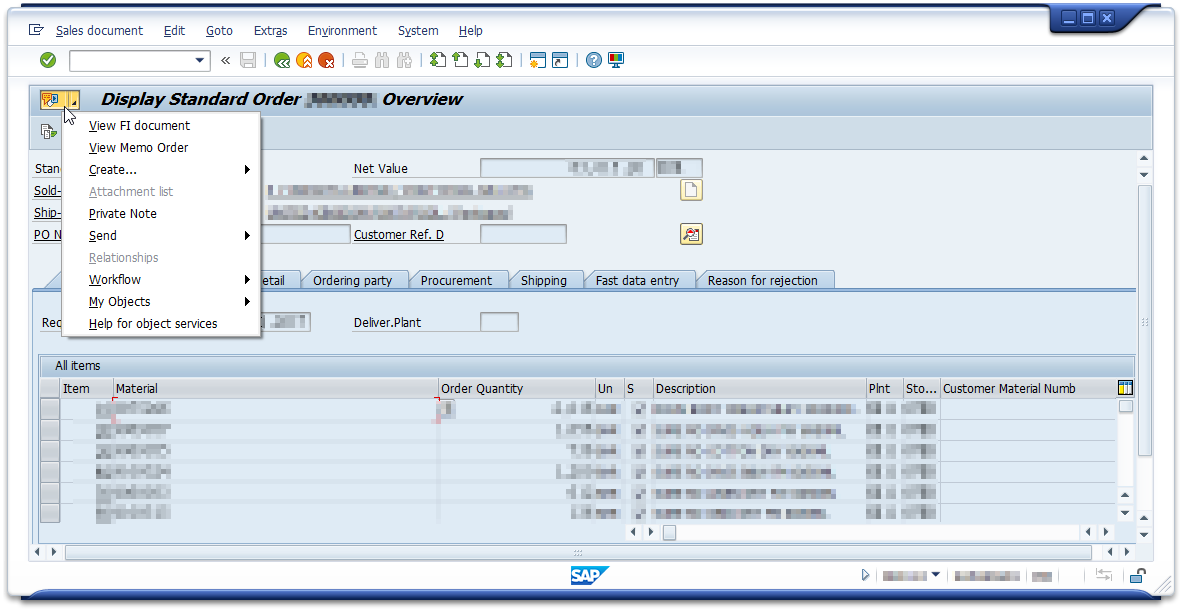 Activate Generic Object Services (GOS)
This button is available to a user once you activate the function with the user parameter SD_SWU_ACTIVE.
Start transaction SU3 (or SU01 if you want to set it for a different user than yourself)
Switch to the tab Parameters
Enter SD_SWU_ACTIVE as SET/GET Parameter ID and X as the Parameter value in an empty row
Save the changes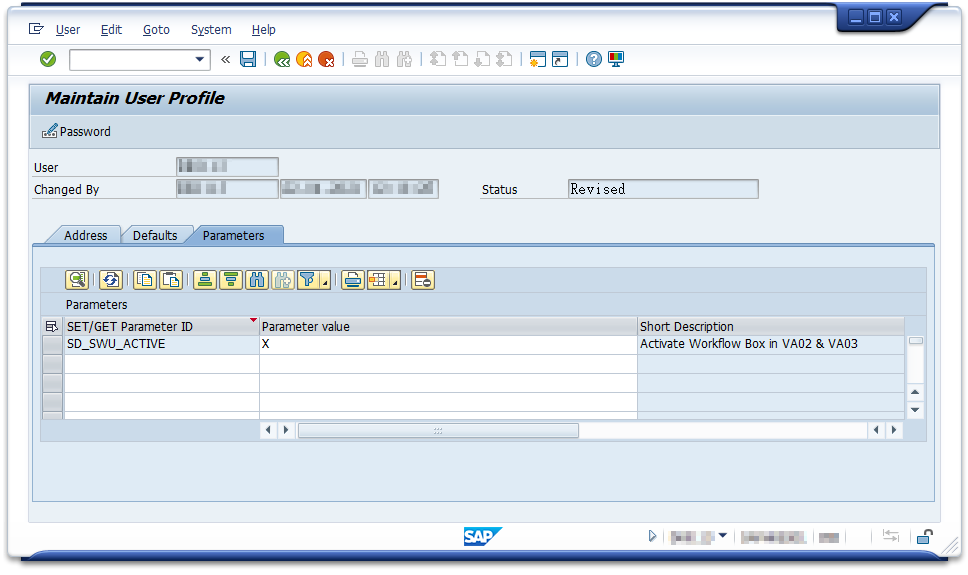 Click here to find a more detailed explanation of how to set up and maintain user parameters.
Generic Object Services Missing In Create Transactions
Please note that the GOS button is only available in the SD create transactions (e.g. VA01, VA21, …) after implementing SAP note 2413663.